Page 1 of 2 • 1, 2

Posted on Tue May 30, 2017 2:34 pm
Thread Details
Abandoned Warehouse ⋅ Clear ⋅ 10:00 P.M.
Outfit/Makeup | Hair (cut, style, and color)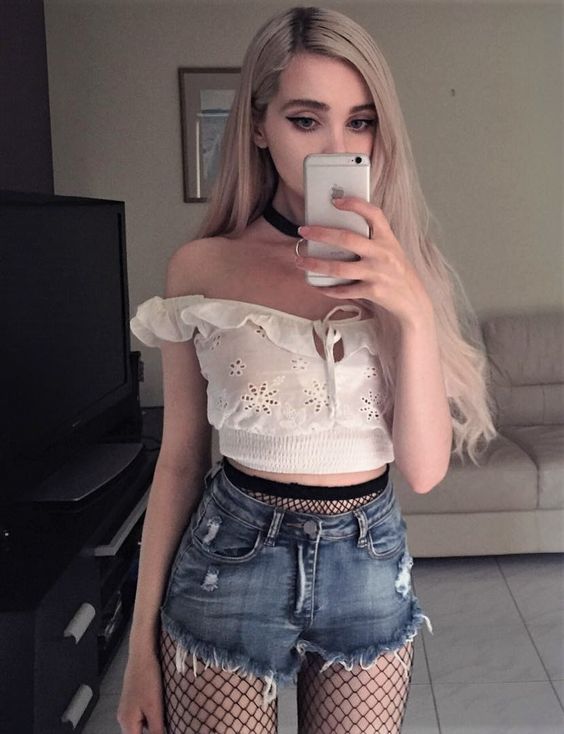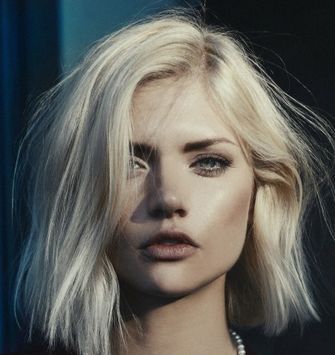 I didn't know who this guy was, which should have been a problem since his tongue was down my throat. It was a cold tongue, too. Probably from his painfully minty gum (not the sweet kind but the like... HEY THERE I'MA BURN YOUR TASTEBUDS OFF kind), which had found it's way in
my mouth
. If I was bein' completely real, it kinda felt like I had a slug flopping around in there.
Wait, bro...
I pulled away, feeling the light breeze rush past my face which made me all too aware that the entire area around my mouth was wet with spit.
Fucking gross.
I wiped it away.
You tryin' t'kiss me? Or fuck my mouth with your tongue? Ima be honest, if you wanna fuck my mouth, I'd prefer you do it with something else... Yanno, less slimy. I feel like you're tryna swallow my face like damn...
It was written all over his face, he didn't hear any of what I'd said except the part in the middle, and he was wondering if I was serious.
C'mon Jack...
-
It's Coby... Actually...
-
Of course it is, I call everyone Jack, it's a... Quirk or something. Anyway this has been great... Well it hasn't really been fun but you should know i'm not gonna suck your dick or put out so...
-
Are you kidding?
He glared and stepped back
angrily
which was honestly impressive I didn't realize you could step with emotion.
Yeah I mean, I got herpes or... Whatever STD sounds the worst. You don't want that shit bro, it burns when I pee.
He was gone before I could keep going, and I was relieved. Actually, I was surprised I had to pull out the STD lie... I'd only insulted him about three-million-four-hundred-and-sixty-thousand times before that.
What a nub.
I leaned up against the brick, staring up at the moon as he disappeared back into the warehouse. It was a party... Or... Kinda like one. This wank that I didn't know the name of, and refused to call him by the name he claimed...
Deeznuts
... I guess he liked the ''acoustics'' and wanted to ''perform'' here and I agreed because he said there'd be free booze. He still hadn't played anything... He'd been wearing his guitar strapped over his back all night but hadn't played a damn thing it was practically an accessory. Instead, he brought a boom box that reminded me of the one my dad got me when I was nine, and a fucking CD mix while he talked to some chick named Brandy and another chick named Jasmine about his dads boat. Like c'mon bro... We all know you're just tryna get your dick wet. He'd even come up to me and tried telling me about the ''Porsche'' he technically owned but couldn't drive because it didn't have an engine. Like for one... Your money doesn't impress me... For two... It doesn't even
drive
... And for three... You're not cute enough, or funny enough for me to pretend like I give a shit. There was a four and a five too, but they hardly mattered. So I just drank his booze and now I was standing outside of the warehouse, listening to the distorted sounds of something that sounded like... Newfound Glory?
Ew...
Yeah guy,
great acoustics
. The distorted sounds of your boombox playing twelve year old punk makes me wanna drop my panties for you
right now
. I was buzzed enough to lip sync the lyrics, but not drunk enough to willingly expose myself to King Douche performing his Douchery.
So, I just pulled out my phone and started composing a mass message. Someone would pick me up, I just didn't know who. That was half of the fun.
Bitch...
Hey it was Jack again, this time with... Oh shit he stole Brandy from Deeznuts.
What the fuck was my life right now?
I needed Shells or something. I'd found myself in a sixteen year old nightmare. This was definitely an example of how ''meeting new people'' could go awry...
Aye bruh! Listen to Jordan Pundik. I didn't mean to lead you on! I just couldn't finish what I started!
I laughed, and Brandy rolled her eyes like fuck... I didn't
lead you on, chick.
Fuck it. This place was a dud, and my ears were bleeding from the horrible sounds coming from inside. It was time for this chick to bounce. I'd walked home drunk before... Hadn't I? There was absolutely no way a masked man was going to appear out of no where and cut open my throat... And there was
definitely
no way chupacabra was lurkin' nasty somewhere in these bushes. I was
totally safe, right?
RIGHT?
Posted on Thu Jun 01, 2017 10:57 pm
Threads.
Dr. Kyle
It happened again. It's getting worse.

21:00 PM
Ten PM. No earlier, no later he had said, and the meeting was to be over by the blink of an eye. He wanted a visual assessment before he would give me a damn thing. Head to toe, birthday suit, all that shit. As far as I was concerned, it could have taken place in the comfort of my own home, or his, but Dr. Kyle was fucking paranoid. Personally I didn't see how me stripping down naked in the middle of the shotty ass industrial district was going to draw less attention, but I'd done stranger things, so I didn't complain much. My end of the bargain was held, if he fucked it up it was on him.
I heard the slamming of a car door, I heard his feet clop against the cement and I'd learned the cadence of his walk. But I heard something else too, shitty music, and shittier kids. As he approached, I made sure to remind him of his excellent choice in location.
Fan of warehouse raves are we? This one seems to be a bust.
I followed him as he lead me to the entrance of the administration building adjacent to the warehouse where the music originated.
Reese do you want help or not?
God, he was fucking this up so much.
That's not how I'm supposed to be addressed.
I began removing my shirt, kicked off my shoes, everything slowly falling to the dingy floor.
Like what you see?
I raised a brow and smirked. Began to wonder if my libido was just another symptom. I wasn't always as much of a slut as I seemed recently, though a lot of nurses at Index Gen would argue against that. But seriously, I still wasn't taking home some rando every night.
Burn marks on the right flank. Lacerations across your posterior about the level of, let's say T7? I just don't understand why they aren't healing. But you're right, it's worse.
I pulled up my pants, Dr. Kyle waiting for me to finish buttoning before handing me the vial.
This should be stronger, a higher concentration, but I'm not even sure if that will help. Not sure if science is gonna be your friend.
I slid it in my pocket and before I could even get out a muffled thanks, he was gone. I snorted silently and shook my head while buttoning my shirt. My wounds weren't bad, other than the fact that they
just. Shouldn't. Be there.
So I'd save his little recipe for later, and for now, maybe I'd check out this little party. I didn't have to go far, once my clothes were back on, shirt tucked in, clearly overdressed for the breakfast club's reunion in the seedy part of town, I pushed open the door, cocking my head to the side and fighting a grin when I saw the blonde. Reminiscent of a 90's prostitute but,
cleaner
. Or at least how they were portrayed in pop culture. Seeing them in the emergency room was a sore disappointment. Dingy lounge pants and wife beaters would hardly be considered enticing, but if you were a man who had to exchange Xanax and Oxy for sex, you couldn't be choosy could you?
You're on company property, Miss.
I leaned against the wall, arms crossed and I finally allowed a smirk to graze my lips.
Posted on Sun Jun 04, 2017 1:03 pm
Growing up, I broke into Si's room all of the damn time to look through his shit. Being a snoop was my job. The guy had a habit of stealing my damned CDs... So people couldn't really blame me, for the most part I was just retrieving what was mine. I guess I evened the playing field by taking whatever cash he left on his nightstand. And you'd think I'd have learned my lesson after I busted in on him doing something really raunchy... Which I did... Kind of... But for the most part, I was still a snoop. Especially in this town. Everyone here seemed to have secrets, and if you wanted to know people, you had to snoop.

So when I heard voices that didn't match Deeznuts, his army of skanks, or his drunk, passed out bros... Naturally, I followed the sound. The whole process of walking up to the window made me feel like a ninja. I even tried to do a slick little somersault but my body twisted to the side and I ended up laying back against the ground, and face towards the sky. Pulling myself to my feet was hardly graceful, either, and I was fairly certain I had what felt like twigs and leaves tangled in my hair. Well shit. There wasn't enough time to worry about it, precious lurking time was being wasted.

If I was honest, a part of me expected it was a couple of newbies to the party... And seeing as they'd chosen to enter a different section, I assumed they were gonna fuck. I guess that assumption would make most people stop trying to creep, but it just made me want to creep even more. So I probably could have been a bit more shocked at what I saw, but I wasn't. Until it got... Weird... This wasn't two people trying to sex, this was just some guy standing there with his dick out while the other guy observed. Was he gonna put on a show? My hand shot to my mouth as I tried to keep the giggles inside.

It was dark, but the threat of giggles disappeared when I noticed what bro number two was talking about. (Which yanno, wasn't easy because my eyes kept traveling back to dick area.) I was witnessing some seriously fucked up shit right now, wasn't I? The location... The dudes... The conversation... Holy fuck was I in a movie? I even started looking around for cameras, but the sound of clothes being pulled back on got me nervous. I tried to jump down from the box I was standing on but fell onto my back, nearly knocking the wind right outta my pipes.

I shuffled to my feet and stupidly ran my fingers through my hair to pull out the twigs or whatever the fuck had embedded itself into my knots. Just act casual. I didn't see shit, right? Nothing at all. I rushed a few feet down and rested my back against the building... I even tried a few ''casual girl'' poses to make myself look inconspicuous, which were obviously ridiculous, and ended up just standing there with my hands in my pockets. I really thought I'd blended in, chameleon status, but nope. Guys voice made me jump and I just spat out the first thing that popped into my head. I just saw your dick. My eyes went wide and hands slipped out of my pockets like they were lined in Vaseline. I snapped my fingers and pointed to him, laughing awkwardly... I mean... Words Caly, words. Nice... Dick? Remember... There is absolutely nothing creepy about this place... No one is going to come out of nowhere and kidnap you... There is no such thing as monsters... Oh fuck... You're gonna murder me aren't you?

This is so not my night.
Posted on Mon Jun 05, 2017 7:48 pm
My body loosened as I spoke to her, my back resting against the wall. Hands shoved in pockets and I bent my knee so that my the sole of my right shoe could also rest against the brick. My head fell to the side a little as I examined the nymph like girl before me. Compared to literally everyone else in my world she was a cartoon and, I wasn't sure if I meant that in a good or a bad way. She looked young, but not too young to loiter in the seedy part of town. And not too young for my mind to begin undressing her without a shred of guilt. What came next? A shitty joke about how we needed to even the score? What role did I want to play? Even the little filter of fear through which she saw me was fueling my thirst, and the color of her fear was just… different. My toothless grin couldn't be wiped and I looked down at her with an unfaltering fascination.

I suppose I should be flattered, even if I am a little indignant. My eyes rolled at my own shitty humor but I still couldn't stop the next joke, Black market medical care at its finest. Thanks, Obama. Finally I pushed myself away from the wall with my lifted foot, taking a step closer to the blonde sprite but not too close. If I wanted her it wouldn't matter if I spooked her, but that felt cheap, didn't it? I wanted them to want the game. I wanted them to allow their own degradation. I locked eyes with hers, because, in my mind, compelling some things couldn't be considered cheating. Tell me why you think I'm going to kill you. That's right, girl, say it. I'd done absolutely nothing to show that her voyeurism had phased me. Did nothing to show that I was a threat but the location, I knew, would have branded anyone present with that stigma. However, I didn't take my eyes away from her. Not necessarily holding her eyes or at least obviously looking at her curves, but simply looking in her direction. I studied her body language and listened intently not only to the intonation of her voice, but to the beat of her heart. Picking up those details to me was like a kid licking the bowl of cake batter. My own way of squeezing out every bit of the experience. I already had a feeling this girl wouldn't be predictable.
Posted on Mon Jun 05, 2017 8:20 pm
Dick guy was casual as fuck. It was weird too, because he was dressed like Daddys friend that tried to grab my boob that year on the yacht. I mean I never told Daddy, you couldn't blame the guy, he was beyond trashed. I think he even had his stomach pumped? I couldn't really remember. All I knew was he was too old to be hanging around me, and way too young to be hanging around Daddy. But that was a whole different bag of potato chips that I didn't really wanna open right now. My point was, I knew dick guys type. At least on some level. I couldn't say I'd seen many guys birthday suit it up in abandoned buildings before but hey, it takes all types right? Whatever that means.

Hey, you should be. I just complimented your manhood bro. Frankly it's a little weird that you're floppin' that shit around in this neighborhood but fuck... Cracks a hell of a drug innit? I saw the pass, hey, no judgement from me. He had problems, we all had fucking problems. As long as he didn't hold a rusty knife to my throat and try to take the fifty cents in dimes I had in my pocket we'd be gravy. That pixi stick must be magic dude... You didn't even need to suck guys dick to get your rocks like damn... That thing enchanted? Or is he just the type of dealer that likes to creep but not get deep? This was fine, just chattin' up my murderer like it was no big deal. God... I should have been more scared too, or at least weirded out, but I wasn't. He made it easier with an Obama joke that made me snort, like legit snort. Hey bruh... I put up my hands and took a step back. I'll chat with you about your shit but if you think you're gettin' one of my kidneys you're high. Isn't that what the black market was for? Organs and cursed shrunken heads? Fuck if I knew. I may be small but I can get scrappy. I held up my fists and bobbed them around with my tongue stuck to the corner of my mouth.

I don't know, because you're some weird dude dressed like you read books and drink wine but I just saw you strip down for some fucky guy. Plus I'm paranoid... But If I'm real I don't really think you're a murderer. Shit just came out of my mouth. If someone could teach me how to not do that I bet I could have got a job somewhere normal... Interviewers didn't like it when you complimented their tits and ass apparently... Oh right, I guess there was more I wanted to say. My eyes narrowed on him. But you might be a rapist... Or maybe I am. Scared yet? I gripped my gut and tried to produce a frightening, evil laugh. It felt like it was pretty spot on, actually. I dug into my pocket for my lip gloss and jabbed it into his side. This is it dick guy... This is where you die. Any last words? More evil laughter poured outta me, and I followed up by twisting off the cap and laying on a thick layer over my lips.
Page 1 of 2 • 1, 2

---