Posted on Wed Mar 11, 2015 12:03 am
Thread Details
Index Wolf Den | Rain | 8:02 P.M.
OOC Message
This post is closed, however, it is welcome and to some extent, encouraged that if you play a wolf in Index, that you reply to this thread with your characters reaction to what Vincent has posted on the bulletin board, in the cabin, at the wolf den. This can be your characters thought and reaction over this information after having seen it a day or two prior. This can be your character passing by the letter and reading it with real time reactions and thoughts, or this can be your character seeing it immediately after it was posted on the bulletin board. It does not matter either way. The reason I feel reactions are important is because these are drastic changes to pack lifestyle, and it is good to establish how your character feels as it will be a topic of debate within the role play for some time to come.
I stepped into the cabin with paper in hand. I knew I wanted to do this. It was now or never. Ophiuchus was no longer of rank, and Oveyx was. The disapproval was being voiced loudly, so loudly that if I did this now, I found comfort in knowing it couldn't possibly get any louder.
I began to unroll the paper in my hand and carefully put a pin in all four corners of it and took a step back. The bulletin board was so cluttered I knew no one would notice. I stepped forward again and began tearing everything around my paper to the floor, until all that was left for people to see was mine. I stared at it for a moment, long enough to know that I was sure this was the right thing to do, and turned to walk out the door.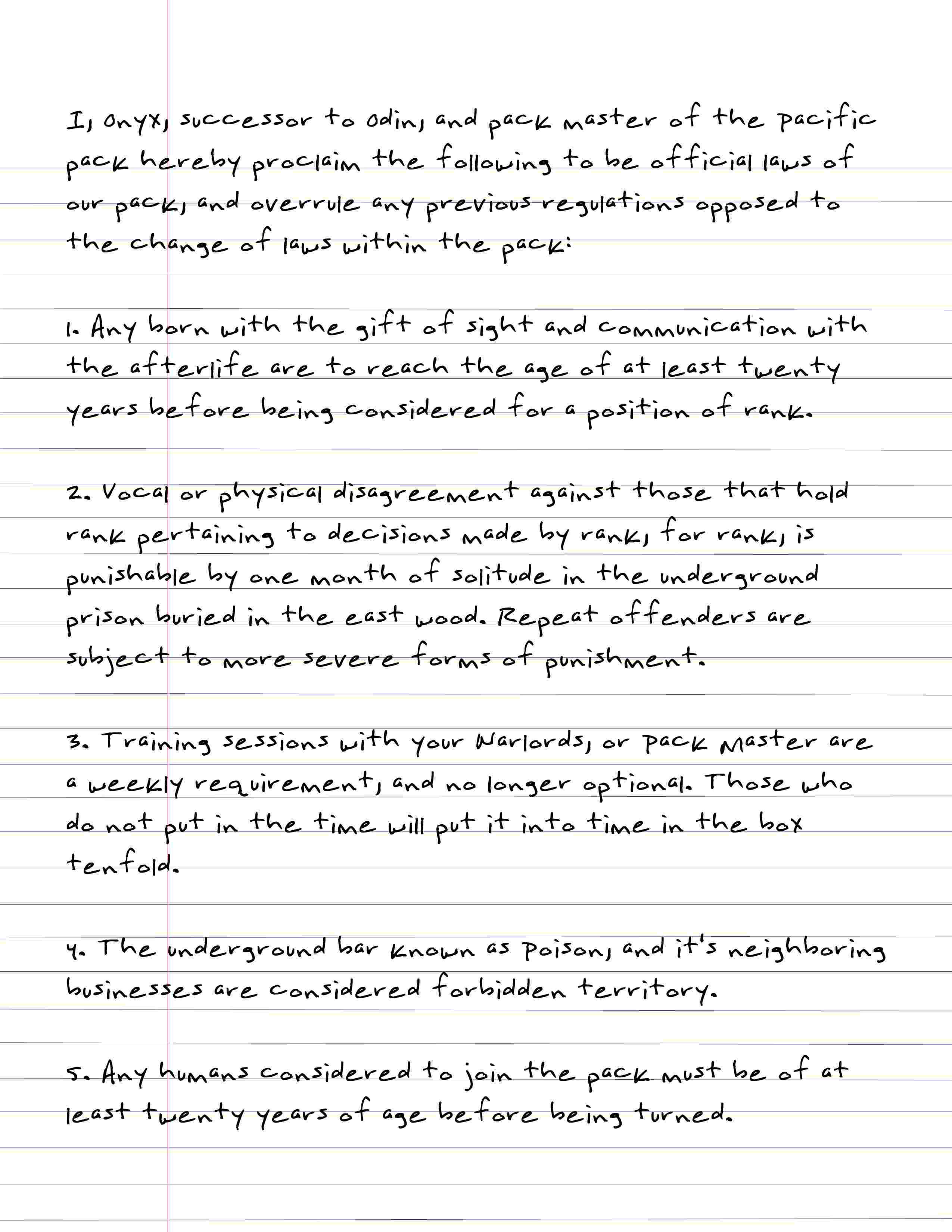 #VinSolo
---